We host special events for kids and adults! Our seating area is Open.
We can host up to 15 kids. We are giving our all to keeping everyone safe and healthy!
We offer 2-hour parties for kids! To start off, we put on our paper chef hats and continue on a mini-tour of our preparation and baking area as we explain how we make our cupcakes. We'll bake 2 cupcakes, one to enjoy there and another to take home as a goody bag! We'll provide a mini-lesson on how to make icing and fondant decorations, and later enjoy our fresh creations with orange or apple juice! Fun has never been tastier.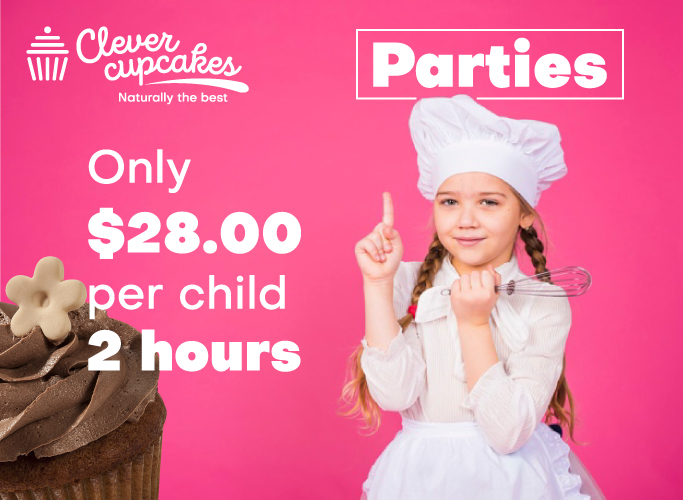 Experiment how to bake cupcakes as a professional
With a minimum of 5 guests and a maximum of 15, we offer the opportunity to try our formal practice and procedures we follow every time we make a fresh, new batch of cupcakes.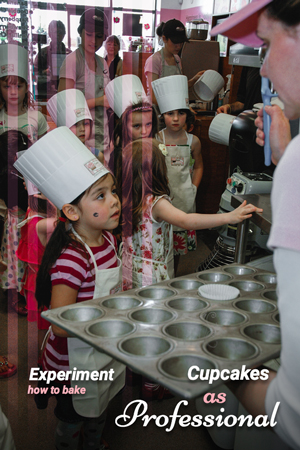 The Clever Cupcakes is an excellent option for a kid's birthday celebration. If you live in these areas, Coquitlam, Port Moody, Port Coquitlam, New Westminster or Burnaby, The Clever Cupcakes will give you a charming experience with our fabulous hostess.
We have 2 spots available per day, from 1:00 pm to 3:00 pm and from 4:00 to 6:00 pm. Our minimum party size is 5 kids and our maximum 15.
Due to the pandemic, we will need to confirm our availability.
Please send the number of kids, date, and time that you are looking for and we will back to you with an answer as soon as possible.
Thank you for considering The Clever Cupcakes for your party.
MAKE RESERVATIONS
If you would like to reservea party, please call us at
(604) 942-2872
Or reserve it online by filling in the following form: