With over 10 years of experience in the bakery market, at Clever Cupcakes we pride ourselves on baking our delicious handmade cupcakes, cookies and cakes in our store using the best seasonal, local, and fresh ingredients, inspired by Canadian flavours.
Whether you need a team coffee break, are hosting an intimate family event or cocktail-style party, or contributing to a corporate event our quality-assured service will never let you down.
Our Corporate Catering Events service covers a variety of cupcakes, cookies, coffee, tea and other cold beverages that are always formally decorated as they're presented to your guests. Clever cupcakes honors tradition, heritage and aptitude as we pay attention to the details that bring the highest quality and service.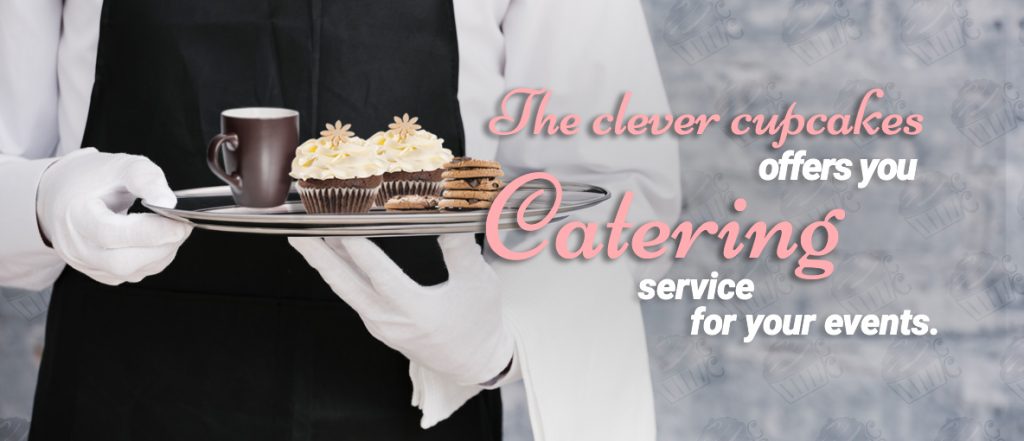 Mix and Match from all of our flavours, from Strawberry with Strawberry icing, to Caramel with Cream Cheese icing, to Chocolate Mint with Vanilla Icing, or any flavour in our selection! We cater up to 1,500 cupcakes. Coffee, tea and soft drinks, as well as our napkins, cutlery, and boxes are additional charge.
Explore our website to look closely at all available products and flavours.
For more information, please give us a call!
ADDRESS
109-2985 Northern Avenue
Coquitlam, BC, V3B0B9
Canada
HOURS
Monday: Closed
Tuesday to Sunday:
11:00AM–6:00PM